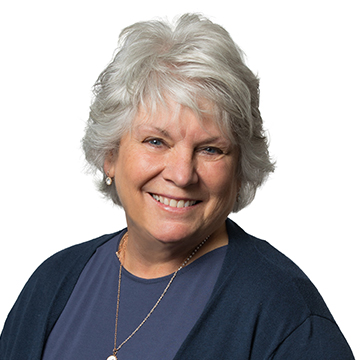 Sandy De Jong
Position
Receptionist
Responsibilities
My hope is to welcome everyone to LSB and answer your phone call questions or direct you to the best person who can answer them.
Education
Marshalltown School of Cosmetology - I owned a salon for 10 years.
Why I love working at Leighton State Bank
LSB is community focused and customer oriented. I appreciate the internal family atmosphere - we tend to spend a lot of time with our co-workers! 
Favorite way LSB gives back
LSB gives back to the community in many ways. One of my favorites is when it's our work anniversary-- we may choose a favorite charity or non-profit and LSB gives a donation to that group on our behalf.
Hobbies/Family
My husband and I grew up in Sully. We are blessed with three children, their three spouses, four grandchildren, and another on the way! I enjoy crocheting, my husband is a golfer, and we love to travel. We have kids in Athens, Greece, Rockford, Illinois, and Cedar Falls, Iowa, so we get to do lots of traveling.