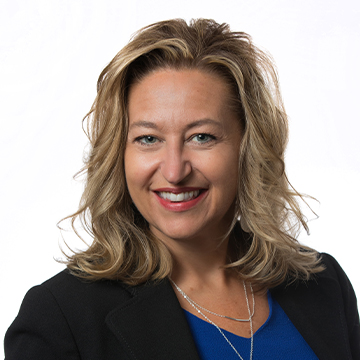 Stacey Bone
Position
Chief People Officer
Responsibilities
I support the employees of LSB to maintain their positive work culture. I provide leadership for the development and delivery of the human resources function, while supporting the bank's organizational vision and strategic objectives.
Education
I graduated from the University of Iowa with a Bachelor of Science and continue to maintain my PHR certificate.
Why I love working at Leighton State Bank
I love making a difference, and LSB is great at making a difference. I love helping to support a team of employees who care about building relationships with their customers and their co-workers.
Favorite way LSB gives back
LSB allows and encourages their employees to be stewards of their community by giving them the opportunity to volunteer with organizations and events to give back to their communities on behalf of LSB.
Hobbies/Family
I am married and have two children. I have enjoyed being part of the Pella community for the past 25 years. I spend a lot of time on the bleachers, watching sporting events. I relish in the warmth of summer days. I enjoy traveling, walking our dog, and live music.