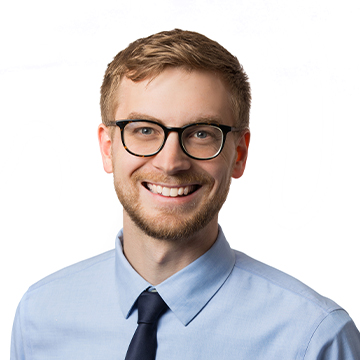 Alan McCleeary
Position
Business Relationship Specialist
Responsibilities
I offer support to our community businesses with their banking needs.
Education
Master's degree in entrepreneurial management from Anglia Ruskin University; Bachelor's degree in sociology from Central College
Why I love working at Leighton State Bank
I love to see how quickly our staff jump in when there are opportunities to give or serve. I also enjoy how involved LSB is within the community. In our daily lives, we get to see the impact of our work.
Favorite way LSB gives back
As someone who likes to learn, it is always fun to share knowledge and creatively educate others regarding opportunities to grow financially strong.
Hobbies/Family
My wife and I enjoy traveling, playing games, and going for walks together. Our daughter brings us a lot of joy, and we are excited to meet our son in the near future.