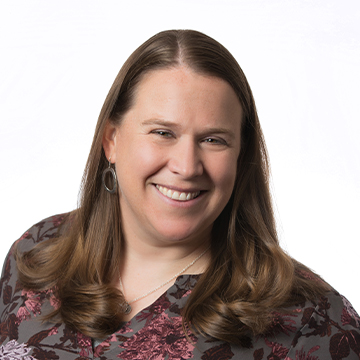 Angie Van Gorp
Position
Risk Officer
Responsibilities
I work with senior management to mitigate risks in the areas of compliance, information technology, and financial.
Education
Bachelors Degree in Business Administration/Finance from Northwestern College
Why I love working at Leighton State Bank
LSB cares about its employees, its customers, and the communities surrounding us. I enjoy being part of a locally owned bank, with ties to the community, and personal relationships with our customers.
Favorite way LSB gives back
I appreciate that LSB cares about the communities we serve by allowing employees to volunteer at Tulip Time, making donations to support our schools and community events, and bringing a sense of camaraderie to the workplace.
Hobbies/Family
I love being outdoors: camping, running, playing with the kids, watching them participate in sports activities. I also love curling up inside with a good book.