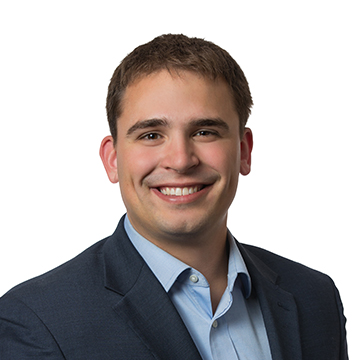 Ben Thomas
Position
Credit Relationship Manager
Responsibilities
Working with the Ag and Commercial clients of the bank for their loan needs.
Education
Graduate of Iowa State University with a degree in Agricultural Business and the IBA Intro to Commercial Lending School.
Why I love working at Leighton State Bank
I love working for LSB because of the way LSB desires to invest in the communities they serve along with the people who work for LSB and their desire to better the community.
Favorite way LSB gives back
They encourage employees to be involved with various community activities, and want their employees to be involved to help the community grow.
Hobbies/Family
I am blessed to be married to my high school sweetheart and to move back and reside in the community we both grew up in close to family. I enjoy spending time outdoors whether that be hunting, fishing, golfing or spending time helping out on the farm.