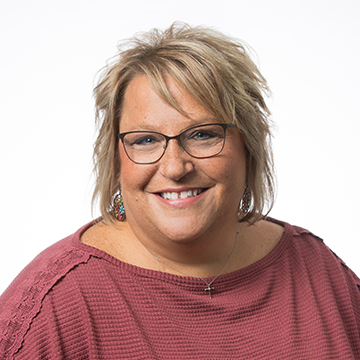 Debbie Kooker
Position
Relationship Banker
Responsibilities
I help customers with their day-to-day transactions and their banking needs at the Monroe location.
Education
I am a graduate of Iowa Falls High School. I have regularly completed online training courses in customer service, banking regulations, and operations through the Bank Administration Institute.
Why I love working at Leighton State Bank
I love meeting and interacting with our customers on a regular basis. I appreciate the LSB values, and commitment to our customers and staff.
Favorite way LSB gives back
I enjoy how Leighton State Bank gives back by hosting & volunteering with activities and functions that support local communities.
Hobbies/Family
My husband, Joe and I have 3 grown children between us. We live on a small acreage where we enjoy our 3 dogs & raising chickens. We enjoy spending time with our family and friends. In the summer, you can usually find us camping or out on the lake boating.