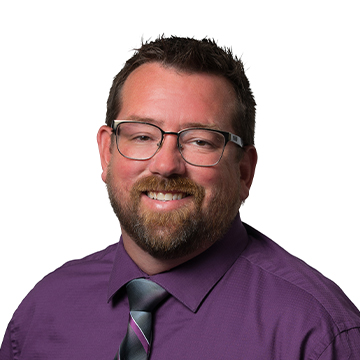 Jim Baker
Position
Relationship Development Officer
Responsibilities
I currently work out of the Monroe location cultivating new banking connections and maintaining existing relationships.
Education
I've completed several continuing education courses through the Iowa Bankers Assocation, including IBA Commercial Lending School and IBA Ag Lending School.
Why I love working at Leighton State Bank
Working with LSB has given me the opportunity to walk side-by-side with our customers to help them reach their goals—from affording the car they've always wanted to financing their new business venture. It's a pleasure to work with both our team at LSB and the people in our communities.
Favorite way LSB gives back
LSB is committed to being a part of our communities and has shown their support by allowing us to serve in so many ways, from volunteering with several area organizations to supporting our local schools. I'm also proud of my involvement with the IBA Advocacy Leadership Team, representing small community banks in the state of Iowa.
Hobbies/Family
I love spending time with my wife and our four wonderful children. My interests include giving back to through local groups including 100 Men on a Mission, Knoxville/Monroe Kiwanis, and serving on the Marion County Fair Board.