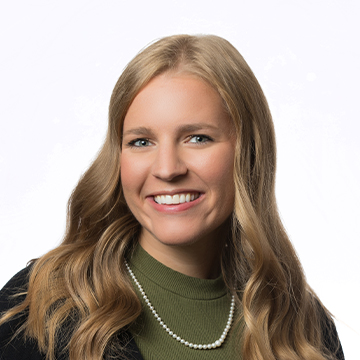 Shannon De Bruin
Position
Credit Relationship Support Specialist
Responsibilities
I help the loan team with the lending needs of LSB customers.
Education
Pella Christian High School and University of Northern Iowa with a BA in Health Promotion Education and Family Services
Why I love working at Leighton State Bank
I enjoy working with people who care so much about you as a person and are always willing to go the extra mile to help. LSB looks out for customers on a personal level and always has their best interest in mind.
Favorite way LSB gives back
I enjoy how LSB allows their employees to volunteer in the community. It is always fun to be apart of events in the community and having LSB sponsor events.
Hobbies/Family
I was born and raised in Pella and my husband owns a local mechanic shop in town, Kyle's Auto Repair. My husband and I have two children, Reagan and Krew. They keep us very busy and we love watching them learn new things. We love to spend time outside boating, biking, and snowmobiling. We are an on-the-go family who loves to explore God's wonderful creation.