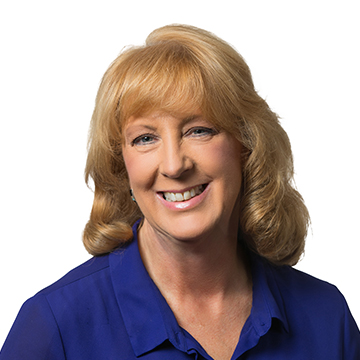 Verna Ver Meer
Position
Human Resources & IT
Responsibilities
I provide leadership for the development and execution of the human resources function in support of the bank's organizational vision and strategic objectives. I also maintain comprehensive documentation and knowledge of the IT infrastructure utilized by the bank and make recommendations for the improvement and enhancement of the IT infrastructure.
Education
IBA Leadership Institute 2013, 2016 Chair of the IBA Emerging Leadership Advisory Board
Why I love working at Leighton State Bank
I love the family atmosphere at LSB and the support and camaraderie of my coworkers. I enjoy being able to make a positive difference with the people I come into contact with. Although I do not have direct customer contact, I enjoy being able to interact with customers periodically when I see them walk into the bank. They are the reason we are here!
Favorite way LSB gives back
LSB is a true community bank and places a strong emphasis on community involvement. LSB also encourages employees to become involved in an area they are passionate about and wants each of us to give back to our communities and to make a positive difference.
Hobbies/Family
Family is important to me and I love spending time with them when possible. We also have two Labradors that are part of the family. We enjoy spending time outdoors, especially camping and fishing. We also enjoy traveling when we can.